Real Hot Yin Yoga - All Levels
This class is taught by: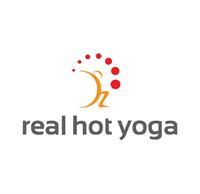 Dana Graduated from East Tennessee State with a Masters concentration in Exercise Science. With over a decade of experience in physical therapy,exercise physiology, biofeedback and injury prevention - your body and its health is in GREAT hands! In addition to yoga training, Dana holds too many fitness certifications to mention!
Having the opportunity to help others improve their health and lives through exercise is what fires Dana up and gets her jumping out of the bed in the morning! She look at yoga and exercise as preventative medicine. The evidence and medical research is overwhelming and continues to show that exercise and proper nutrition will reduce your risk of just about every physical or mental ailment known to man. Her hope is to do her parti n improving as many lives as she can.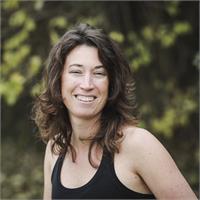 Casey Sagers began teaching yoga in 2007. She is Yoga Alliance E-RYT 200 hr and RYT 500. Casey believes that yoga assists everyone in renewing the mind, supporting the body, and rejuvenating the spirit. She teaches several types of classes including Yin, Flow and Restorative. Her classes are a creative mix of several styles taught from her heart. Every class is unique and infused with Spirit-filled guidance for living life abundantly! Her classes can make your body sweat or guide you into total relaxation. With a healthy awareness of alignment, Casey will encourage you to practice yoga all of your life.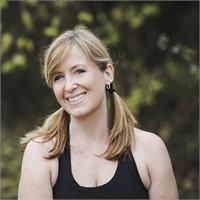 Christine Regan began practicing yoga in 2006 to help alleviate neck and back pain. She loves to try new styles of yoga everywhere she travels and considers herself a yoga nomad. She hopes to instill in her students a love for yoga and inspire them to grow into a deep sense of the mind, body, and spirit connection that makes this practice so unique and life transforming.
Yin yoga works on a deeper level, getting into the joints and lengthening connective tissue (tendons and ligaments). Because the majority of yin yoga poses target the area between the knees and the waist it's a must for runners and athletes. This particular Yin class also holds the key to advancing in your yoga practice - or any other sport. There are 2 things that can either help you progress or give you a competitive edge, or, without can hinder you... flexibility in the hips and core strength. So in addition to therapeutic deep stretching, we've added in a few things to strengthen your core and get your heart rate up!
See what a difference Real Hot Yin yoga can make in the rest of your practice! In this class the intense heat (105˚) creates even deeper results. The quicker the muscles relax, the sooner you can get into the deeper work.
What poses do you find challenging? There's a yin pose to help!
Upcoming classes: