Real Hot Barre - All Levels
This class is taught by: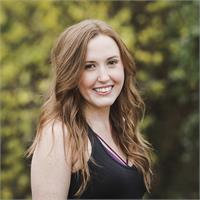 Mylinda discovered her love of yoga after graduating college. She tried hot yoga for the first time in 2012 and loved the way it made her feel emotionally and physically. She decided she wanted to be an instructor and received her 200hr RYT with Katie Silcox; an internationally known yoga teacher. She is currently working on her 300hr RYT at Real Hot Yoga Johnson City and will register as a 500hr RYT in December 2017. Mylinda is also a certified Barre instructor and enjoys teaching both a challenging power yoga flow and barre class. She has a real love of music which you will experience in her classes. Whatever class you choose of Mylinda's you will be sure to sweat and have fun!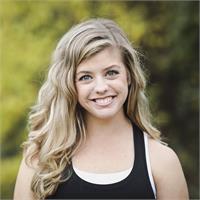 Yoga turned my life around! Not only did I find community at Real Hot Yoga, but I also found a lifelong practice that I want to share with everyone. I believe showing up on my mat is the hardest part. .
I live in Johnson City with my husband. When we are not working, you will find us traveling, backpacking, or watching documentaries. I teach third grade. I also love to incorporate yoga into my classroom.
I want to thank many of the instructors at RHY JC for encouraging me not only in my practice, but also to complete the RYT 200 hour program.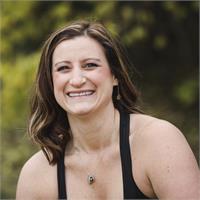 Kari is one instructor who has your back! And we mean that quite literally... as a Chiropractor she knows that a strong, healthy and flexible spine is the key to a long and active life! As a long time practitioner of yoga, seeing the benefits in her own life, it only made sense to become certified to teach so she could further help her clients.
In addition to yoga and chiropractic, Kari is also a Cross Fit trainer. Incorporating elements of yoga into her other training has proved effective in giving athletes a competitive edge and reducing injury.
The temperature 95 degrees, and this Barre class is definitely Real Hot Yoga style! This one hour class is an all encompassing full body workout that is core focused and will effectively work your booty (seat), thighs, arms, and flatten your abs! The ballet barre, as a prop, reinforces ideal positioning of the exercises. Movement consists of small, concentrated moves which strengthen and tone some of the lesser used muscles. This not only helps to tone and sculpt you in record time, but will improve your yoga practice by engaging additional muscles. Barre is the fusing of ideas and philosophies of yoga, Pilates, dance and stretching. You will feel and see the results in record time of a stronger, leaner, and more confident you. You'll see changes in your posture within the first 3 classes and in your silhouette within 10 classes. (FYI- it is not a dance class- no dance experience or background necessary)
Upcoming classes: