Hot Flow and Yin - all levels
This class is taught by: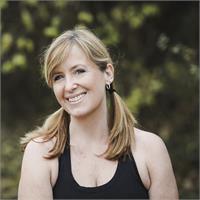 Christine Regan began practicing yoga in 2006 to help alleviate neck and back pain. She loves to try new styles of yoga everywhere she travels and considers herself a yoga nomad. She hopes to instill in her students a love for yoga and inspire them to grow into a deep sense of the mind, body, and spirit connection that makes this practice so unique and life transforming.
This blend of Flow and Yin starts with power yoga to keep you strong and finishes with deep therapeutic stretching that will keep you injury free. The first half of class will be breath based vinyasa flow to build strength and flexibility, challenging your balance and concentration, and harnessing that energy to promote inner stillness and peace. The second half of class finds you on your mat holding yin poses for longer periods of time, targeting the connective tissues of the body to help release deeply stored tension. The 2 styles together are amazingly transformative! The room will be heated to 95 degrees.
Upcoming classes: