Hot Tone & Sculpt- All Levels
This class is taught by: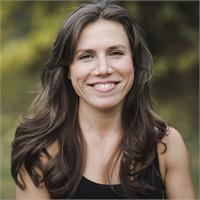 My best friend introduced me to yoga during college and I was immediately hooked. I knew I was hooked when I would get up at 6am to do yoga before having coffee! I love yoga not only for its awesome physical benefits, but also the impact it makes on my everyday life. Yoga helps me feel more connect to myself, others, and my environment. Once I made a comment to a regular practice, a beautiful shift started taking place. I look forward to continuing this yogi evolution of growth and LOVE! I have my Bachelors of Fine Arts and my Masters in Education. I am now going into my 4th year as an elementary school art teacher in Bristol, TN. In my spare time I enjoy running, gardening, cooking, photography, and any kind of outdoor activity. I live in Johnson City with my boyfriend, Ronny and our fur posse, Jack.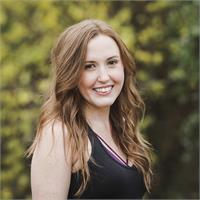 Mylinda discovered her love of yoga after graduating college. She tried hot yoga for the first time in 2012 and loved the way it made her feel emotionally and physically. She decided she wanted to be an instructor and received her 200hr RYT with Katie Silcox; an internationally known yoga teacher. She completed her training at Real Hot Yoga in 2017 for her 300hr RYT and is now registered as a E200hr RYT and also 500hr RYT. Mylinda is also a certified Barre instructor and enjoys teaching both a challenging and creative power yoga flow and booty kicking barre class. She has a real love of music which you will experience in her classes and loves her students. Whatever class you choose of Mylinda's you will be sure to sweat and have fun!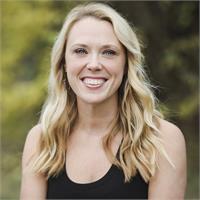 Kristy discovered yoga when she was sidelined by a running injury. Frustrated, she turned to yoga as a means of healing and because that was the only form of exercise she could do. She quickly became addicted, and now yoga is her favorite thing to do! Not only did yoga heal her injury, she found that yoga was an amazing workout, aiding in strength building and endurance. Yoga means so much to her, not only as a means to a great workout, but also as a way of connecting the mind and spirit. Kristy loves being challenged and encourages her students to be open to their unique possibilities!
In this fun and unique class resistance bands or small weights in conjunction with small isometric moves are added to classic yoga postures to kick the toning aspect up a notch. This helps to tone some of the smaller, lesser used muscles helps to bring them into "action" to aid the larger muscles making all of your yoga poses even stronger to get the maximum benefits!
Add some core work and cardio to the mix and get ready to feel the burn! And because we like it hot, our 95˚ room ensures a great detoxifying sweat to make you feel great!
Upcoming classes: