Real Hot 21 - All Levels
This class is taught by: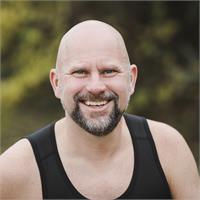 Erik Goransson started doing yoga in 2013 mainly as a way to get more flexible and avoid running injuries. In early 2014, two of Erik's friends invited him to his first Bikram hot hatha class yoga class in Asheville, NC and they were soon driving to Asheville on a regular basis until RHY opened in Johnson City offering their hot hatha Real Hot 21 and 25 series.
Meanwhile, Erik ran a full marathon about every other month over the next two years. During this time, Erik noticed that knee, foot, and ankle pain actually went away. The time to recover between long runs decreased, and his over all health improved. Erik credits his hot hatha yoga practice for this development. Erik also found that his mood and ability to concentrate improved.
In the fall of 2015 Erik completed Evolation Yoga's 500 hour hot hatha teacher training in New York City. Erik wants to share the physical and mental benefits of this particular sequence of asanas with his students.
Erik has practiced this hot hatha method in studios all over the South East, US, Miami, FL, NY, NY, Berlin, Germany, and Stockholm, Sweden.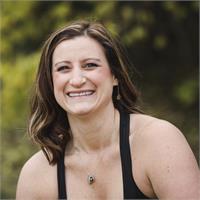 Kari is one instructor who has your back! And we mean that quite literally... as a Chiropractor she knows that a strong, healthy and flexible spine is the key to a long and active life! As a long time practitioner of yoga, seeing the benefits in her own life, it only made sense to become certified to teach so she could further help her clients.
In addition to yoga and chiropractic, Kari is also a Cross Fit trainer. Incorporating elements of yoga into her other training has proved effective in giving athletes a competitive edge and reducing injury.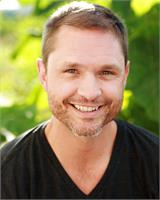 You've surely seen Rusty Morrell around the studio, even before he was teaching he was in love with the studio and a great hot practice!
Even with a yoga RYT-200 training under his belt, Rusty considers his training and practice of yoga to be never ending. His fresh approach to this as in all things in life has been a benefit to both his professional and person life and he looks forward to sharing his passion for yoga in Johnson City.
Our most popular class in the Real Hot Series: This 75 minute class features 21 classic hatha yoga poses, performed in a set sequence* which is designed to work the body from from the inside out.

Systematically compressing and opening the body massages and stimulates organs to rid the body of toxins, aid in digestion, and rev the metabolism. The "side effect" is up to 600 calories per hour burned plus a complete toning of all major muscle groups!

The 105˚ room temp will help to further your detox with a good sweat! So dress or undress accordingly to our controlled heat – no long sleeves or long pants please! Remember to bring a BIG towel! Note: class levels for our Real Hot classes are set according to length of class not intensity or difficulty.

* While this is a set sequence it is not scripted so each instructor brings their own experience and expertise to your practice.
Upcoming classes: