Candlelight Hot Power Flow
This class is taught by: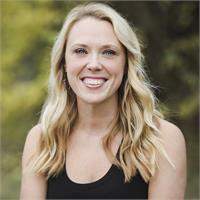 Kristy discovered yoga when she was sidelined by a running injury. Frustrated, she turned to yoga as a means of healing and because that was the only form of exercise she could do. She quickly became addicted, and now yoga is her favorite thing to do! Not only did yoga heal her injury, she found that yoga was an amazing workout, aiding in strength building and endurance. Yoga means so much to her, not only as a means to a great workout, but also as a way of connecting the mind and spirit. Kristy loves being challenged and encourages her students to be open to their unique possibilities!
Come sweat, flow, and glow by candlelight in this 75 minute power vinyasa style class. You will build strength and endurance while improving flexibility; and at the same time detox your body and calm your mind. This challenging face paced class class offers instruction and modification for beginners, and some optional, more advanced poses such as arm balances and inversions to challenge more advanced yogis. Class is heated to 95 degrees.
Upcoming classes: