Intro to Baptiste Power Yoga
This class is taught by: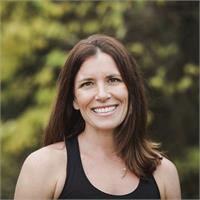 Emily is a registered nurse, wife, and mother of four. After a back injury she found herself in need of something she could do for a good workout. She fell in love with yoga after her very first class. However, she was very surprised by the other benefits yoga had to offer her. She began to find herself changing not only physically but mentally and spiritually. Yoga brought her to a place where her mind, body, and soul began to become one. Emily quickly wanted to share her love for yoga with others. Seeing growth within herself she wanted others to see the possibilities for themselves. She has completed her 200 hour RYT. Emily loves the beach, paddle boarding, photography, and most of all spending time with her family. She brings her joy of life to her teaching and hopes to encourage others to believe in their own beauty.
If you have never tried Hot Power Yoga, this class is for you! Students will be introduced to the Baptiste Power Yoga Practice developed by Baron Baptiste, who says it is focused on asana (poses), meditation, and self-inquiry and is intended to be adaptable to any level of physical ability.