Kari Collart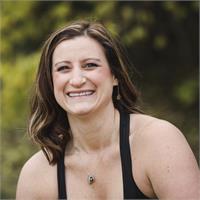 Kari is one instructor who has your back! And we mean that quite literally... as a Chiropractor she knows that a strong, healthy and flexible spine is the key to a long and active life! As a long time practitioner of yoga, seeing the benefits in her own life, it only made sense to become certified to teach so she could further help her clients.
In addition to yoga and chiropractic, Kari is also a Cross Fit trainer. Incorporating elements of yoga into her other training has proved effective in giving athletes a competitive edge and reducing injury.
Kari Collart instructs the following:
Our most popular class in the Real Hot Series: This 75 minute class features 21 classic hatha yoga poses, performed in a set sequence* which is designed to work the body from from the inside out.

Systematically compressing and opening the body massages and stimulates organs to rid the body of toxins, aid in digestion, and rev the metabolism. The "side effect" is up to 600 calories per hour burned plus a complete toning of all major muscle groups!

The 105 room temp will help to further your detox with a good sweat! So dress or undress accordingly to our controlled heat – no long sleeves or long pants please! Remember to bring a BIG towel! Note: class levels for our Real Hot classes are set according to length of class not intensity or difficulty.

* While this is a set sequence it is not scripted so each instructor brings their own experience and expertise to your practice.