Dana Taylor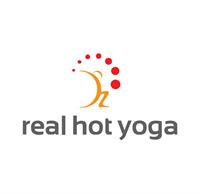 Dana Graduated from East Tennessee State with a Masters concentration in Exercise Science. With over a decade of experience in physical therapy,exercise physiology, biofeedback and injury prevention - your body and its health is in GREAT hands! In addition to yoga training, Dana holds too many fitness certifications to mention!
Having the opportunity to help others improve their health and lives through exercise is what fires Dana up and gets her jumping out of the bed in the morning! She look at yoga and exercise as preventative medicine. The evidence and medical research is overwhelming and continues to show that exercise and proper nutrition will reduce your risk of just about every physical or mental ailment known to man. Her hope is to do her parti n improving as many lives as she can.
Dana Taylor instructs the following:
Like a good power yoga class? Then you will LOVE Ashtanga Vinyassa since it's the basis for most modern power yoga.

Ashtanga is a vinyasa-style practice that follows a set series of poses, established by Indian guru, Sri K. Pattabhi Jois. This is a powerful style of yoga that weaves breath and movement through a sequential order of asanas that is meticulously followed. Each posture is a preparation for the next, developing the strength and balance required to move further. The series is also sequenced in a way that is easy for new students to learn the most commonly practiced poses. The internal heat created through the practice results in a body that is light and strong and a mind that is focused and calm. Modifications will be offered to students based upon their level - beginners are welcome. Done in a warm room (85).




Yin yoga works on a deeper level, getting into the joints and lengthening connective tissue (tendons and ligaments). Because the majority of yin yoga poses target the area between the knees and the waist it's a must for runners and athletes. This particular Yin class also holds the key to advancing in your yoga practice - or any other sport. There are 2 things that can either help you progress or give you a competitive edge, or, without can hinder you... flexibility in the hips and core strength. So in addition to therapeutic deep stretching, we've added in a few things to strengthen your core and get your heart rate up!

See what a difference Real Hot Yin yoga can make in the rest of your practice! In this class the intense heat (105) creates even deeper results. The quicker the muscles relax, the sooner you can get into the deeper work.
What poses do you find challenging? There's a yin pose to help!