Cassie Shaver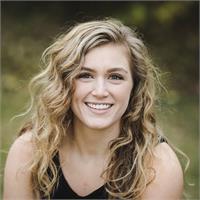 When Cassie found yoga it started as a way to still get a workout in on rest days, but quickly became much more. Slowly it transformed her from the inside out. She soon fell in love with the practice and the awareness that it brought - of how horrible she was treating herself and the beautiful possibilities. It was then she knew she had to share this! After completing several other yoga certifications she recently attained her yoga alliance RYT 200 status.

Cassie believes that living life to the fullest is achieved in the present moment when we learn to find the delicate balance between mind, body and spirit – which is really what yoga is all about. Yoga is what lights up her life and reminds her of how much abundance exists. She can't wait to share her yoga with you!
Cassie Shaver instructs the following:
A Hot movement/yoga practice that fuses power yoga, tribal dance and plyometrics for a high intensity workout that transforms the body from the inside out. Fast paced, fun, and guaranteed to make you sweat!




Yin yoga works on a deeper level, getting into the joints and lengthening connective tissue (tendons and ligaments). Because the majority of yin yoga poses target the area between the knees and the waist it's a must for runners and athletes. This particular Yin class also holds the key to advancing in your yoga practice - or any other sport. There are 2 things that can either help you progress or give you a competitive edge, or, without can hinder you... flexibility in the hips and core strength. So in addition to therapeutic deep stretching, we've added in a few things to strengthen your core and get your heart rate up!

See what a difference Real Hot Yin yoga can make in the rest of your practice! In this class the intense heat (105) creates even deeper results. The quicker the muscles relax, the sooner you can get into the deeper work.
What poses do you find challenging? There's a yin pose to help!