Cassie Shaver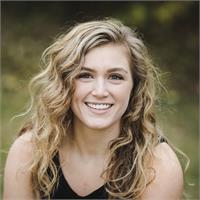 Yoga found Cassie in 2012, when She needed it the most. Since then, She has been on a journey of personal and professional growth. In 2012 she became certified in BUTI Yoga Levels 1, 2 and Hot BUTI. She is currently an E-RYT-200/ RYT- 500 Yoga Instructor registered with Yoga Alliance. Cassie primarily teaches Buti Yoga, Yin Yoga and Kundalini-Inspired Yoga as taught by Yogi Bhajan.
She is a Master Reiki Trainer, has a Holistic Life coaching certification from the CHEK Institute. She most recently became a Holographic Health Practitioner and Real Hot Barre Instructor.
"I aim to have a powerful presence that is gentle and familiar. I love sharing my passions with our community. It's how I show my soul to the world. I truly believe that with every class I plant seeds of change. I enjoy nourishing and watching them grow. I enjoy exploring, organizing, laughing and spending time with friends, family and animals. I have a holistic approach to life and love making my own food and beauty products."
Cassie Shaver instructs the following:
A Hot movement/yoga practice that fuses power yoga, tribal dance and plyometrics for a high intensity workout that transforms the body from the inside out. Fast paced, fun, and guaranteed to make you sweat!




The temperature is 95 degrees, and this Barre class is definitely Real Hot Yoga style! This 60 minute class is an all encompassing full body workout that combines elements of pilates, and yoga. Small weights, resistance bands, and stability balls may be used with isometric exercises designed to work your body from head to toe. Males and females alike will find this class to be fun, challenging and upbeat!




This blend of Flow and Yin starts with power yoga to keep you strong and finishes with deep therapeutic stretching that will keep you injury free. The first half of class will be breath based vinyasa flow to build strength and flexibility, challenging your balance and concentration, and harnessing that energy to promote inner stillness and peace. The second half of class finds you on your mat holding yin poses for longer periods of time, targeting the connective tissues of the body to help release deeply stored tension. The 2 styles together are amazingly transformative! The room will be heated to 95 degrees.