Katie Janne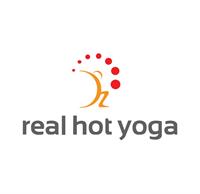 Katie began taking yoga classes at real hot yoga when one of her friends begged her to join in January of 2014 after they had first opened. After taking her first class with her friend, Katie fell in love with the practice and began to inquire on becoming a yoga teacher. With a desire for learning and an aspiration to dive deeper into the meaning of yoga she began her teacher training journey in January 2016. Yoga has not only made her more flexible, but has given her more courage, confidence and peace in her heart. Yoga is not only exercise, but it is a way of living.
Katie Janne instructs the following:
Hot Flow/Hot power/Hot vinyasa - Call it what you want, it's one of our favorite classes!

Power yoga offers an excellent way to tone & strengthen muscles, increase heart rate, and burn calories…and then some! The hot room, 95 will make you sweat giving your body an awesome detoxification. Challenge yourself, feel great, and prepare to power through the rest of your day… or evening.

This all levels class has plenty of instruction for beginners, and some optional, more advanced poses such as arm balances and inversions to challenge more experienced yogis.




Adapted from Baron Baptiste's Journey Into Power sequence features in his book, it's a fast paced, inspiring power flow. While there are variations to accommodate different class lengths, the sequencing is very similar class to class allowing students to progress with each class. At Real Hot Yoga we add our own touch with some great tunes to keep you inspired... and of course the room is hot enough to work up a great sweat!