Mylinda Eastridge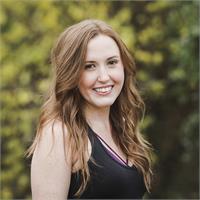 Mylinda discovered her love of yoga after graduating college. She tried hot yoga for the first time in 2012 and loved the way it made her feel emotionally and physically. She decided she wanted to be an instructor and received her 200hr RYT with Katie Silcox; an internationally known yoga teacher. She is currently working on her 300hr RYT at Real Hot Yoga Johnson City and will register as a 500hr RYT in December 2017. Mylinda is also a certified Barre instructor and enjoys teaching both a challenging power yoga flow and barre class. She has a real love of music which you will experience in her classes. Whatever class you choose of Mylinda's you will be sure to sweat and have fun!
Mylinda Eastridge instructs the following:
YogaCORE is a low impact, high energy yoga class with core moves throughout to strengthen and help stabilize the core muscles. You will fire up your core as you move through a dynamic yoga flow connecting breath with movement. A strong core is important to alleviate pain and help prevent injuries in your daily life. And because we like it hot, our 95 room ensures a great detoxifying sweat to make you feel great!




The temperature 95 degrees, and this Barre class is definitely Real Hot Yoga style! This one hour class is an all encompassing full body workout that is core focused and will effectively work your booty (seat), thighs, arms, and flatten your abs! The ballet barre, as a prop, reinforces ideal positioning of the exercises. Movement consists of small, concentrated moves which strengthen and tone some of the lesser used muscles. This not only helps to tone and sculpt you in record time, but will improve your yoga practice by engaging additional muscles. Barre is the fusing of ideas and philosophies of yoga, Pilates, dance and stretching. You will feel and see the results in record time of a stronger, leaner, and more confident you. You'll see changes in your posture within the first 3 classes and in your silhouette within 10 classes. (FYI- it is not a dance class- no dance experience or background necessary)




Adapted from Baron Baptiste's Journey Into Power sequence features in his book, it's a fast paced, inspiring power flow. While there are variations to accommodate different class lengths, the sequencing is very similar class to class allowing students to progress with each class. At Real Hot Yoga we add our own touch with some great tunes to keep you inspired... and of course the room is hot enough to work up a great sweat!




Hot Flow/Hot power/Hot vinyasa - Call it what you want, it's one of our favorite classes!

Power yoga offers an excellent way to tone & strengthen muscles, increase heart rate, and burn calories…and then some! The hot room, 95 will make you sweat giving your body an awesome detoxification. Challenge yourself, feel great, and prepare to power through the rest of your day… or evening.

This all levels class has plenty of instruction for beginners, and some optional, more advanced poses such as arm balances and inversions to challenge more experienced yogis.