Tonya Cornwell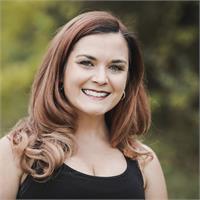 Tonya feels yoga has vastly improved her physical and mental wellbeing. This led her to become one of Real Hot Yoga's top yoga teacher training graduates from the Knoxville training in summer of 2015.
Her desire to help others is what originally led her to the nursing field and to teaching yoga: to help people, make people feel better, and make a difference in peoples lives. She left patient care about a year ago to focus on her own health. Between teaching yoga and volunteering with different organizations, Tonya is committed to continuing to help others.
Johnson City is excited to have her leading both Baptiste inspired power yoga classes as well as her own creatively sequenced power yoga classes.
Tonya Cornwell instructs the following:
Adapted from Baron Baptiste's Journey Into Power sequence features in his book, it's a fast paced, inspiring power flow. While there are variations to accommodate different class lengths, the sequencing is very similar class to class allowing students to progress with each class. At Real Hot Yoga we add our own touch with some great tunes to keep you inspired... and of course the room is hot enough to work up a great sweat!




Hot Flow/Hot power/Hot vinyasa - Call it what you want, it's one of our favorite classes!

Power yoga offers an excellent way to tone & strengthen muscles, increase heart rate, and burn calories…and then some! The hot room, 95 will make you sweat giving your body an awesome detoxification. Challenge yourself, feel great, and prepare to power through the rest of your day… or evening.

This all levels class has plenty of instruction for beginners, and some optional, more advanced poses such as arm balances and inversions to challenge more experienced yogis.