Katie Hughes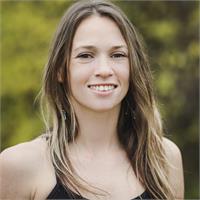 Katie Hughes instructs the following:
This blend of Flow and Yin starts with power yoga to keep you strong and finishes with deep therapeutic stretching that will keep you injury free. The first half of class will be breath based vinyasa flow to build strength and flexibility, challenging your balance and concentration, and harnessing that energy to promote inner stillness and peace. The second half of class finds you on your mat holding yin poses for longer periods of time, targeting the connective tissues of the body to help release deeply stored tension. The 2 styles together are amazingly transformative! The room will be heated to 95 degrees.




Hot Flow/Hot power/Hot vinyasa - Call it what you want, it's one of our favorite classes!

Power yoga offers an excellent way to tone & strengthen muscles, increase heart rate, and burn calories…and then some! The hot room, 95 will make you sweat giving your body an awesome detoxification. Challenge yourself, feel great, and prepare to power through the rest of your day… or evening.

This all levels class has plenty of instruction for beginners, and some optional, more advanced poses such as arm balances and inversions to challenge more experienced yogis.




Adapted from Baron Baptiste's Journey Into Power sequence features in his book, it's a fast paced, inspiring power flow. While there are variations to accommodate different class lengths, the sequencing is very similar class to class allowing students to progress with each class. At Real Hot Yoga we add our own touch with some great tunes to keep you inspired... and of course the room is hot enough to work up a great sweat!