Tausha Clay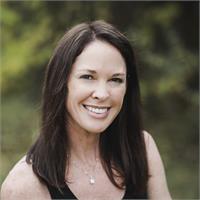 Hi, I'm Tausha Clay and I'm addicted to Real Hot Yoga. I love practicing yoga because it brings me peace and happiness. When I first started practicing yoga, I was looking for physical benefits. Within a few months I noticed a reduction in weight, increased energy, and increased muscle strength and tone. What I didn't realize is that there is more to yoga beyond the physical practice. What I found to be truly transformational is what started happening on the inside. Throughout yoga practice, I felt my entire body and mind becoming more at ease. I found myself having an uplifted mood and a calmer, more focused state of mind. I have learned to breathe in times of stress, to be present in each moment, and to be grateful for all the goodness in my life.
I personally enjoy practicing all types of yoga, but I'm drawn to Baptiste Inspired Power Yoga. It's incredibly physical and a lot of fun! I have completed both the RYT 200 and RYT 500-hour Baptiste Power Vinyasa Yoga teacher trainings. My goal is to provide a fun, uplifting, and challenging class for all levels. If you haven't tried a Baptiste Inspired Power Yoga class, please come and experience this amazing journey! I would love to meet you.
I live in Johnson City with my husband, Brian, and one son, Christian. I have two adorable dogs. I am a professor of education at Milligan College. I love walking on the beach, riding horses, and camping with my family.
"Within the first few practice sessions, your belly will get flatter, your buttocks tighter, your arms will get toned and strong, and you will tingle and sparkle from your temples to your toes. The physical magic just kind of happens as you go through the practice. The real miracle is what starts happening underneath, within you." ~Baron Baptiste
Tausha Clay instructs the following:
Adapted from Baron Baptiste's Journey Into Power sequence features in his book, it's a fast paced, inspiring power flow. While there are variations to accommodate different class lengths, the sequencing is very similar class to class allowing students to progress with each class. At Real Hot Yoga we add our own touch with some great tunes to keep you inspired... and of course the room is hot enough to work up a great sweat!