Tausha Clay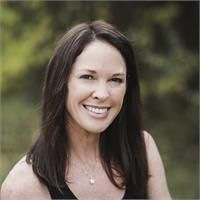 I love yoga because it brings me peace and calmness. Yoga has helped me to improve my core strength, reduce stress, and decompress. Yoga makes me happy and I cannot imagine my life without it. I feel very blessed to be married to my high school sweetheart, Brian. We have one teenage son, Christian, and he always makes me smile. I am an associate professor of education at Milligan College. In my spare time, I enjoy camping with my two dogs and family.
Tausha Clay instructs the following:
Adapted from Baron Baptiste's Journey Into Power sequence features in his book, it's a fast paced, inspiring power flow. While there are variations to accommodate different class lengths, the sequencing is very similar class to class allowing students to progress with each class. At Real Hot Yoga we add our own touch with some great tunes to keep you inspired... and of course the room is hot enough to work up a great sweat!